Image source: greetingsfrombeacons.com
There is no denying that we are all some sort of hoarders. Most people release these hoarding tendencies with storing tons and tons of photos they have taken in the past. It is not uncommon to find photos in your childhood home or your grandparent's house which dates back almost generations. It is quite astounding to see how much the world is changed and how much you have changed while adapting to the advances. Photos are one of those things that you can just spend hours looking at while surrounded by your friends and family thinking of a better time in your life. A lot of people do use photographs they took while their hardest times to remind themselves of what mountains they have overcome.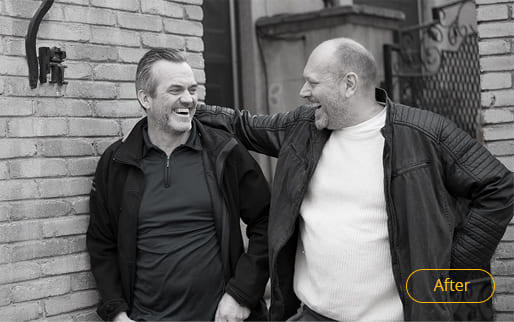 Now that we have established that photographs are really important to us as human beings, why is it that we forget to take care of them until it is too late. However, we are here to remind you that it is never too late because of the amazing advances that technology has brought about with it. There are now photo editing and retouching services available that can restore old photos in such a way that they do not lose their vintage vibe and still look as if they are taken minutes ago.
Replacing Backgrounds
One of the popular ways that people repair old photos is by hiring photo editing and retouching experts to replace the backgrounds in their pictures. Whether the photo is taken in a place you now hate or in front of a tacky background which screams old, you can completely revamp your pictures while still maintaining the nostalgia and the bittersweet memories they bring along with them. If you want to step it up further, you can remove people from the background that you do not want in the picture anymore. This trick can also be used to combine pictures of the past and present to show the evolution of people or places.
Black and White Transformations
Another extremely requested way to restore old photos is to transform black and white pictures to modern colorized ones. This color transformation can enhance pictures immensely by restoring their contrasts and balancing saturations. Photo editing and retouching experts also use digital painting to make sure that the pictures do not look edited and look as if they were taken in colour from the very beginning. Hiding digital alterations is quite hard which is why it is recommended to hire professionals if you want true quality that will last years to come.
Read : The Secret Recipe Professional Photographers Use To Take Stunning Photos
While it may seem sort of an unlikely request, it is a new trend to get colored pictures turned into black and white. This can be classified as an attempt to capture the nostalgia that a photo brings along with it. As mentioned above, combining pictures of the past and present to show evolution is a trick often used which fits quite well with turning colored photos into black and white ones.
Physical Damage and Manuscript Restoration
Manuscript restoration is a notably rare request but one that involves a great deal of hard work even when using the most advanced technology known to man. This service offered by professionals can come with a hefty price tag, but the results are phenomenal. A lot of research goes into manuscript restorations such as the fonts used, the writing style, the history of the time when the document was published, etc. Additionally, physical damage such as spots, scratches, and tears can be fixed quite brilliantly by adding the missing elements or mending the creases that run through the entire portrait. Playing around with the brightness, contrast, colors, and saturation can result in pictures that capture an entire period of someone's life.
Given these points, you can do a load of things when it comes to restoring pictures to their old glory. Whether it is creating a completely new portrait out of a couple of pictures or just fixing the wear and tear that your photographs have suffered. Technology has no made it possible to preserve physical memories for longer.