Image source: xterraisland.com
If you're looking for a getaway that has everything from sandy beaches to exciting night life, look no further than Galveston, Texas.
Easy Access to and from Large Airports
Galveston itself boasts a small airport, but the little city is very close to two large international airports in Houston. This makes flying in and out of Galveston from most national (and international cities) very easy. Consider a comfortable ride from Galveston to Houston airport to make travel plans easy.
Relaxing Beaches
Galveston has several beautiful beaches to visit. With the calm waves almost year round and the warm Gulf of Mexico waters, sunbathers and boogie boarders alike can delight in the ocean. The sand seems to stretch for miles, allowing for endless walks and taking in the sunset.
Unique Tours
Since Galveston is located on an island, there is a lot of marine life to discover. Take a boat tour off the main pier to look for whales and dolphins, or visit a pirate ship. If the ocean isn't calling your name, there is a railroad museum to visit, bikes to rent, and even a haunted city tour.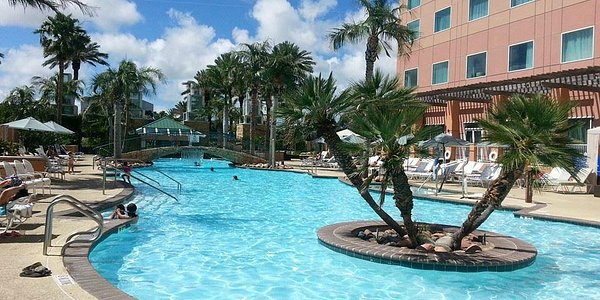 Endless Fresh Seafood
Not only does Galveston have many waterfront and delicious restaurant options to chow down on the catch of the day, but Galveston guests also have the unique option of buying fresh seafood from the source. There are several small seafood markets set up along the piers near downtown where you can purchase a variety of fish that came in the that same morning from fishing boats.
A Variety of Night Life
If you enjoy painting the town red from time to time, then Galveston has a lively spot for you to discover. From rooftop beach bars to bungalow themed clubs, you don't have to be on spring break to have a great time.
Thanks to its great location and fun atmosphere, there are so many reasons to plan a trip to Galveston with your friends or family. Good thing this beach town has vacation worthy sunshine all year long.